"How to" Guide for Hanging Artwork in the Home.
Artwork is what really brings a room to life. It is such an impactful element that it is often used as a main focal point to draw the eye in.
Sometimes a single piece of artwork can be the source of inspiration for designing an entire room. But even with the right piece of art, if it's not hung at the right height, or spaced appropriately, it can fall short on bringing the room together. Worse, it can stand out for the wrong reasons.
While there are times where you may deviate from these guidelines, this How to Guide is a no-fail guide you can always rely on!
"How to" Guide for Laying an Area Rug.
Shopping or a new area rug for your living room can be a daunting task. With so many options to choose from, how do you decide?
Most people shop for a rug based on its appearance and understandably so, but ultimately customers want rugs to enhance or at least complement an interior space. The size of a rug, not just its appearance, can change the dynamic of a room.
A 5x8 rug and an 8x10 rug may both fit nicely inside a living room, but if placed properly, the bigger rug actually makes the room appear larger.
Room Size Rug Size
5x'7' ..................................3'x5'
7'x10' ................................5'x8'
10'x12' .............................8'x10'
11'x14' ............................9'x12'
14'x17' ............................12'x15'
3'x5'
5'x8'
8'x10'
9'x12'
12'x15'
Selecting a rug for the living room usually comes down to three choices: 5x8, 8x10 or 9x12. Some size guides recommend that either all the furniture rests on the rug or all the furniture, except for the coffee table, is placed completely off the rug. One exception is the placement of the couch. The front legs of a couch can rest on the rug while the rest of the couch is off the rug.
"How to" Guide for Choosing an Area Rug
Shopping for a new rug for your office and be an exciting but still a daunting task. With so many options to choose from, how d you decide?
When it comes to the workplace, there is a lot more to take into consideration than the basic aesthetics. Depending on what room it is being used in, you may also need a rug that is durable, easy to clean and a specific size.
To help you make the right choice, we compiled this guide to help you!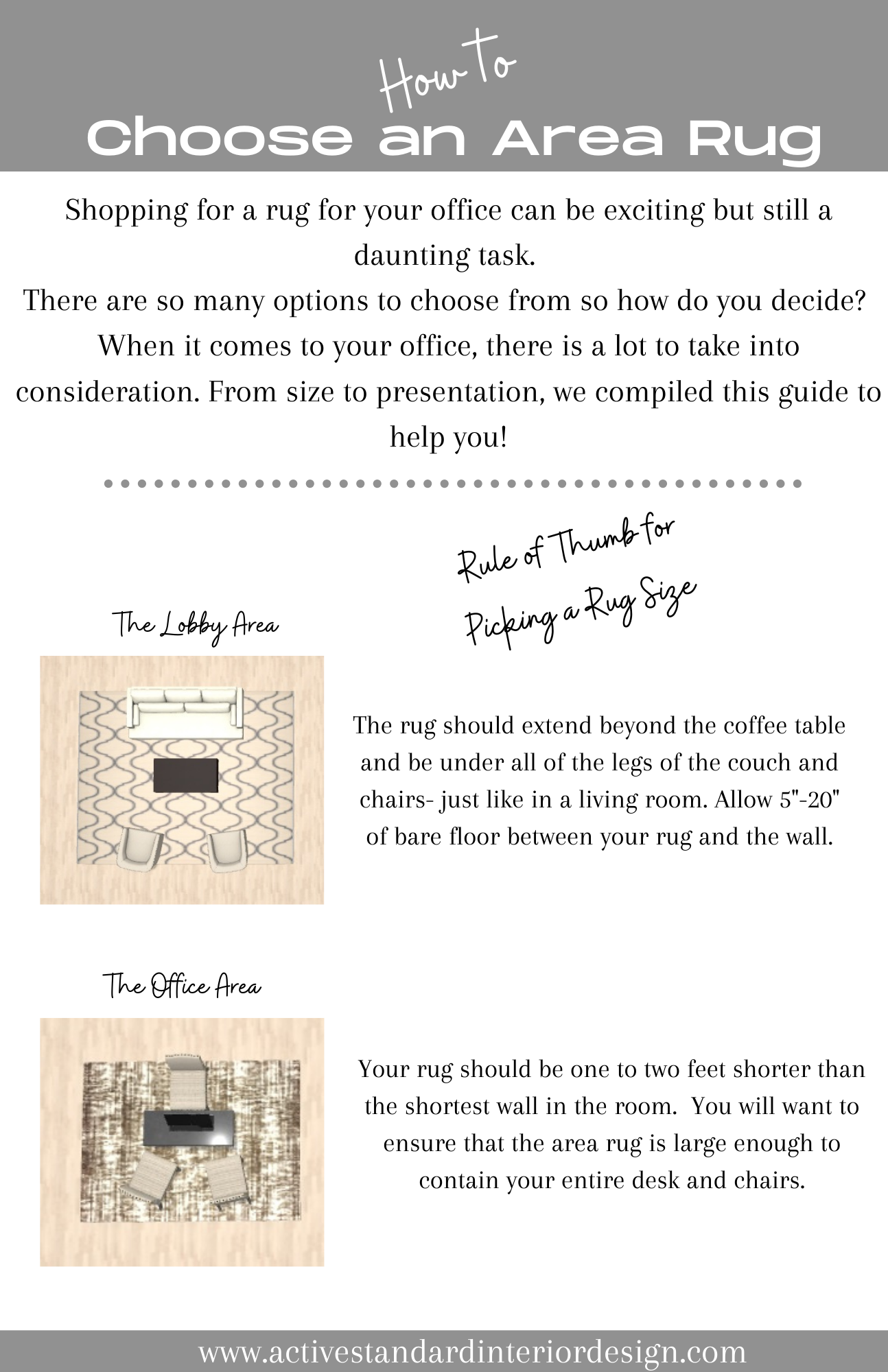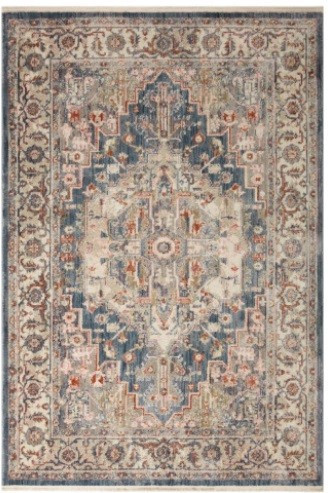 Power-loomed of polypropylene and polyester pile, the Janey Collection is constructed to withstand foot traffic and never shed. Designed by Joanna Gaines for Magnolia Home, this collection thoughtfully pairs modern sensibility with antique-inspired designs, and a timeless color palette.
Inspired by tile patterns and geometric shapes, this rug is hand-tufted by skilled artisans in India of wool and viscose. The neutral palette is offset by strong, angular designs and a subtle sheen that immediately bring depth and interest to each piece.
The features compelling global-inspired designs brimming with elegance and grace! The perfect addition to any home, these pieces will add eclectic charm to any room! The meticulously woven construction of these pieces boasts durability and will provide natural charm into your decor space.
Handmade rugs are, by definition unique and Hilary's do not disappoint. Completely woven by hand out of 100% imported wool these gorgeous rugs may have traditional patterns but in on-trend vibrant colors. The Knotted Earth collection is produced using vegetable dyed yarns which are spun from 100% imported wool.